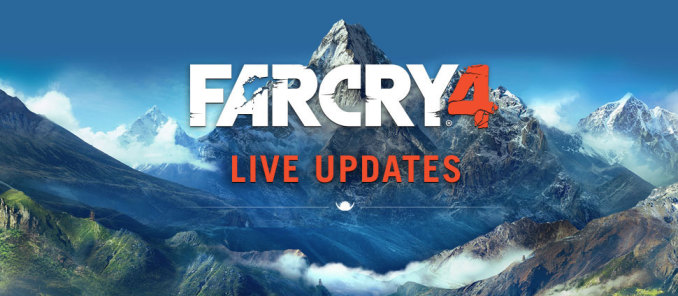 Der 4. Patch für PC mit Version 1.4.0 wurde heute offiziell von Ubisoft veröffentlicht.
Unglücklicherweise scheint dieser aber mehr Probleme mit sich zu bringen, als er überhaupt beheben soll. Nachdem dieser am Ende der letzten Woche angekündigt wurde, berichten Spieler heute vereinzelt von einem Rollout auf den Plattformen Steam und Uplay. Der Patch wurde allerdings kurz darauf wieder von Ubisoft aus noch nicht kommentierten Gründen wieder zurückgezogen.
Patchnotes
Fixed the "black screen" issue PC players were experiencing when certain USB peripherals were plugged in.
Fixed the "grey screen" issue some PC players were may have encountered after the Outpost Master Mission.
Update (25.11.2014)
Dem offiziellen Live Updates Blog zufolge ist Patch v1.4.0 jetzt wirklich live!
Desweiteren wird man sich Probleme mit der Mausbeschleunigung, Tastenbelegungen und den schwarzen Schatten bei SLI-Systemen näher ansehen und mit zukünftige Patches beheben.